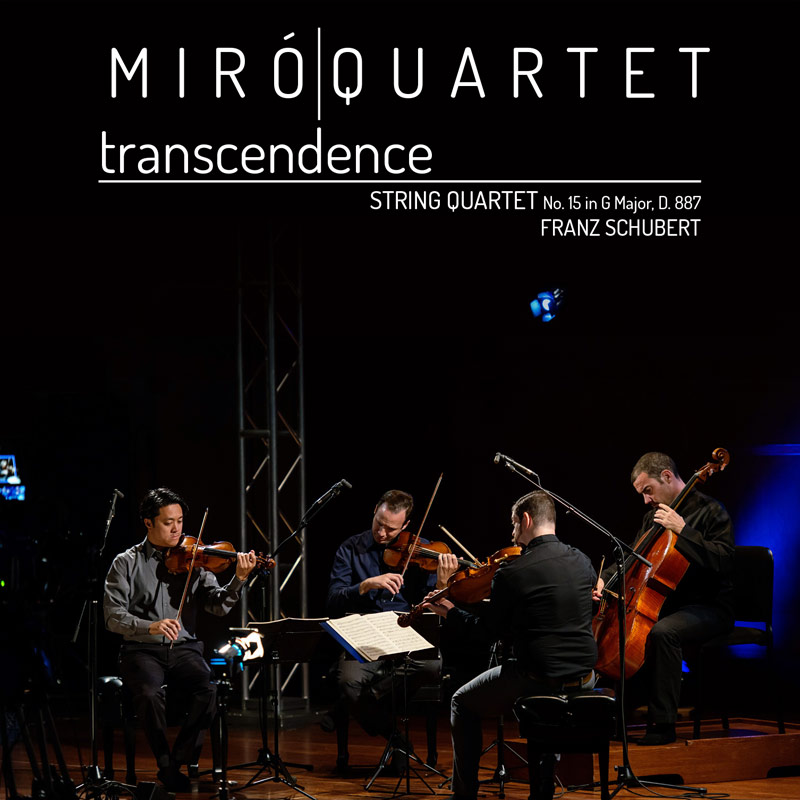 Experience the work, for free
Download the digital album and watch the film
Thanks to the generosity of classical music lover and Stradivarius collector David Fulton, Miró Quartet is pleased to "play it forward" and offer Transcendence at no cost to our fans everywhere.
Watch the Film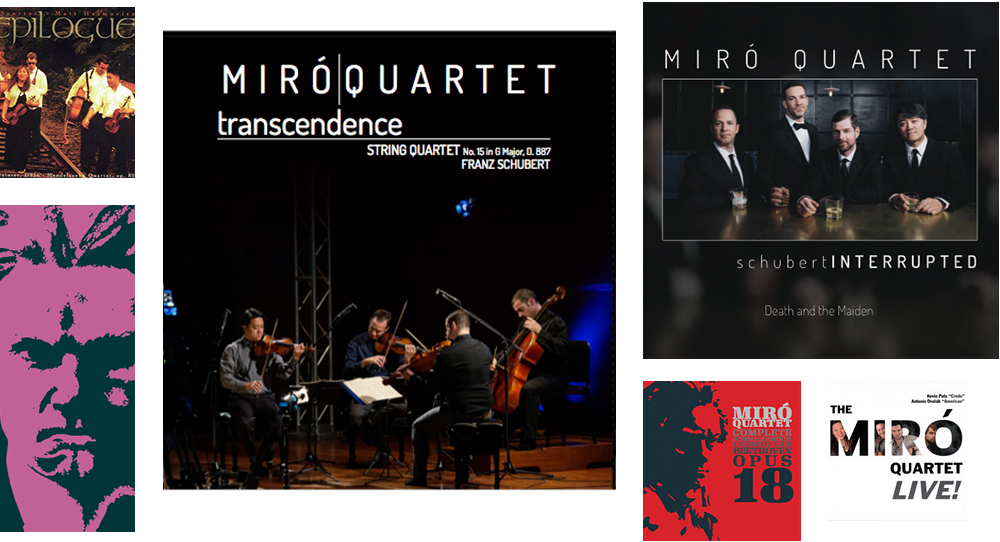 Download the catalogue for you
& your favorite school or educator!
Donate $10 and have access to download Miró's catalogue. Then pass the favor on to your favorite school or educator!
Donate and Share
In writing for no one
schubert wrote
a piece for us all.
It is his largest, longest, grandest, and final composition for string quartet, and in its complexity, is totally unlike any previous piece in Schubert's compositional output. Groundbreaking not only for Schubert, but for western art music at the time, it speaks with a depth and breadth of expression that was completely new, and has been scarcely matched by any other composer of string quartets since.
That precarious ride with the Miró was like being inside a perfectly tuned Porsche with an expert hand at the wheel. - The Austin Chronicle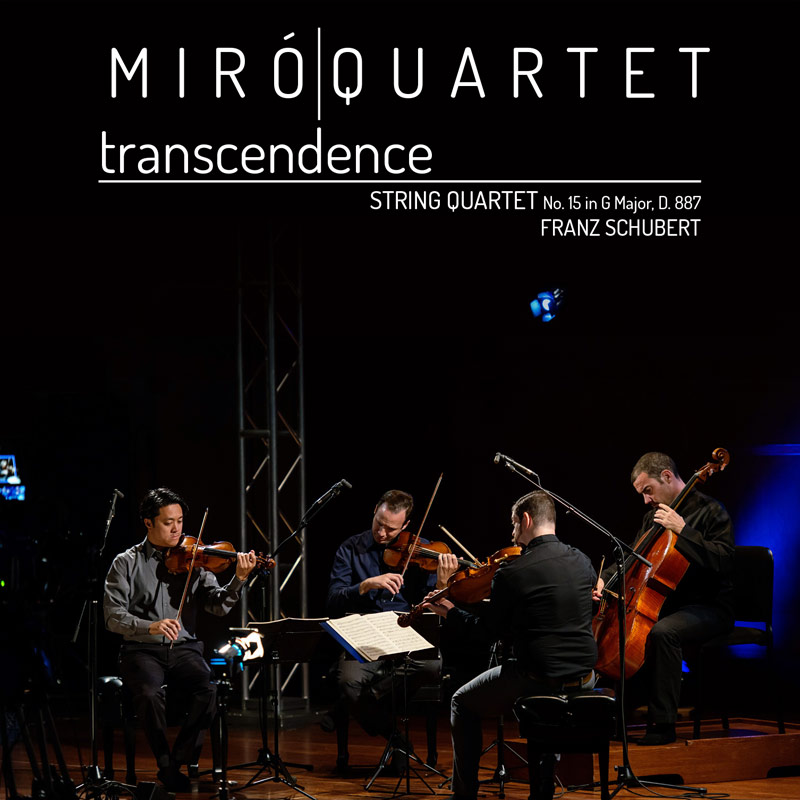 Schubert Quartet in G Major, D. 887: I. Allegro molto moderato

Schubert Quartet in G Major, D. 887: II. Andante un poco moto

Schubert Quartet in G Major, D. 887: III. Scherzo: Allegro vivace—Trio: Allegretto

Schubert Quartet in G Major, D. 887: IV. Allegro assai