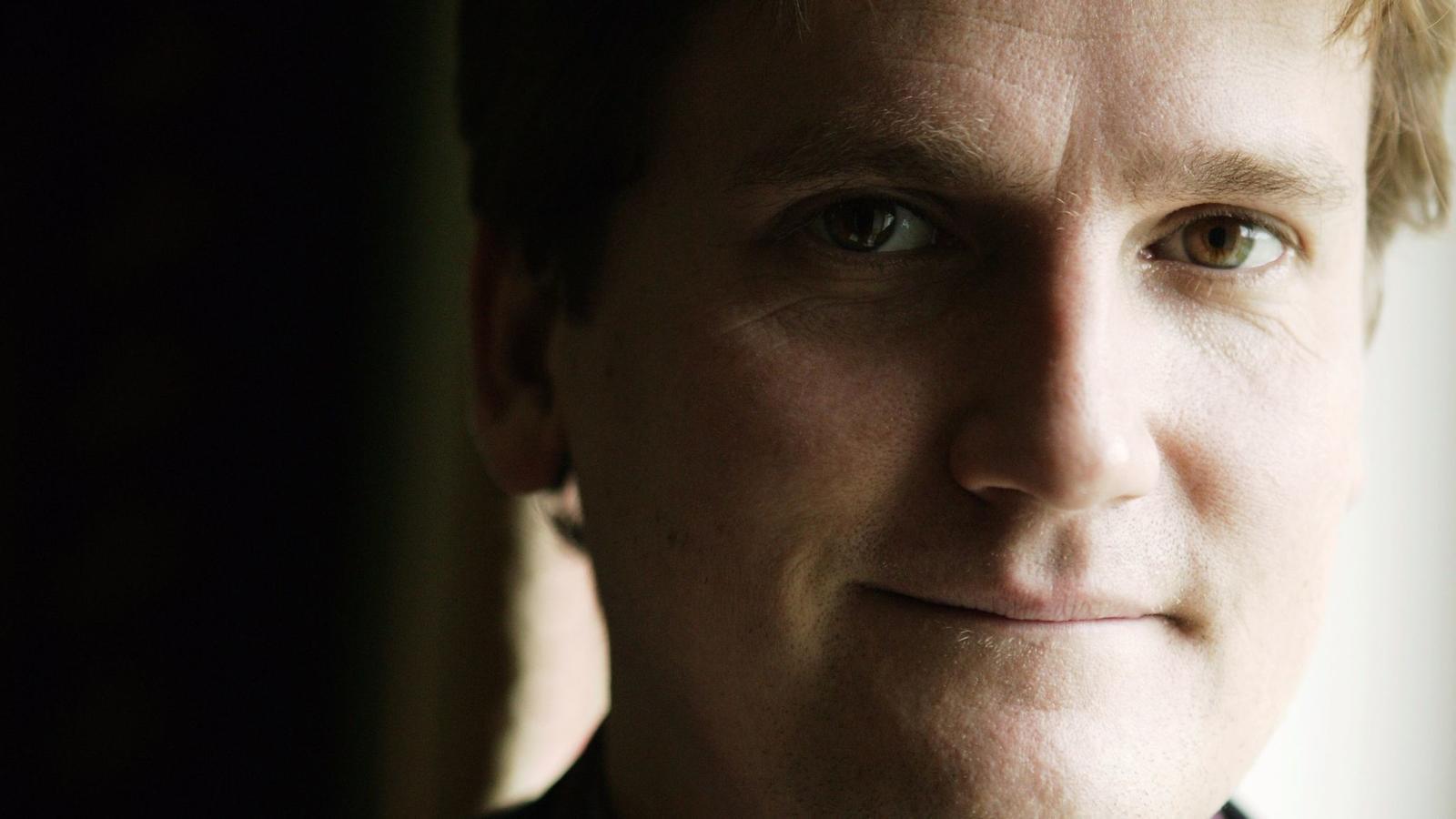 by Christian Hertzog for The San Diego Union-Tribune
"Genius from Finland" proclaimed the program for the La Jolla Music Society's SummerFest. With a billing like that, expectations were set high for composer-pianist Olli Mustonen.
What is genius? Excellence, to be sure, but for this critic, "genius" also implies a unique voice. A genius creates worlds — or in the case of a performer, interprets existing worlds — with impressive originality.
Mustonen's concert Sunday at UC San Diego's Conrad Prebys Concert Hall consisted of two of his own chamber works and two piano sonatas by Beethoven.
Beethoven's "Appassionata" sonata is his most frequently encountered sonata. Audiences love its heroic rhetoric and technical brilliance — the Beethoven's Fifth Symphony of piano sonatas — and pianists enjoy playing it.
Mustonen's account was the most flabbergasting I've ever heard. The overall arc of the piece was the same as any typical performance: moody beginning; thunderstorm breaking and then moving away with distant rumbling; serene, graceful middle movement; turbulent finale that grows increasingly dramatic, leading into the explosive final bars. However, the way that Mustonen told this story was astoundingly unusual.
Melodic lines thrusted forward in magnified focus; accompaniments receded into quiet murmurs. Rhythms were stretched up to breaking point, notes delayed, and chords held for suspenseful lengths. If an exaggeration of any gesture could be made in the "Appassionata," Mustonen explored it.
My inner pianist winced at Mustonen's technique. He hit clams, he dropped notes, and his tone in the upper registers was often clangorous.
After playing a staccato note, his hand recoiled off the keyboard to fly above his head, as if it had set off a miniature land mine. When there were rests between rapid figures, his fingers continued playing the passages in the air.
His sloppiness on the keyboard and the goofy antics above it would normally outrage me. Instead, Mustonen's conception of the "Appassionata" left me dumbfounded. To some, his performance must have seemed a desecration of Beethoven, but his spellbinding approach was so ferociously startling that its technical deficits were outweighed by Mustonen's compelling vision.
Taking a strong musical personality like Beethoven and recasting it into something original yet still recognizably Beethoven?
That was genius.
Mustonen's transformations on Beethoven's "Piano Sonata in A major, Opus 2, No. 2" were even more jarring, because it's usually interpreted as an elegant, witty Haydnesque work. But even in this early piece, Beethoven toyed with the conventions of Classical era piano sonatas, and Mustonen slyly played with our expectations for a modern performance of this sonata.
Mustonen's own music is rarely programmed locally, and few recordings are available. If it had been written 100 years ago instead of this century, he might be seen as a Sibelius protégé who had absorbed the rhythmic — and to a lesser extent, harmonic — idioms of Stravinsky or Bartok.
His 2000 "Nonetto II," for nine strings, might be dismissed as a throwback, but the musical rhetoric is strong, the ideas memorable and forceful. Mustonen doesn't just evoke a bygone era; he inhabits it and finds original things to say within it. It was enthusiastically played by the Ulysses Quartet, joined by five more SummerFest artists.
Mustonen and the Miró Quartet gave a hair-raising performance of his "Piano Quintet," which the composer described as a "duel for piano and string quartet." I think the piano won.
Mustonen may not be a compositional genius, but his quintet gripped the audience enough to provoke a long, hearty standing ovation.